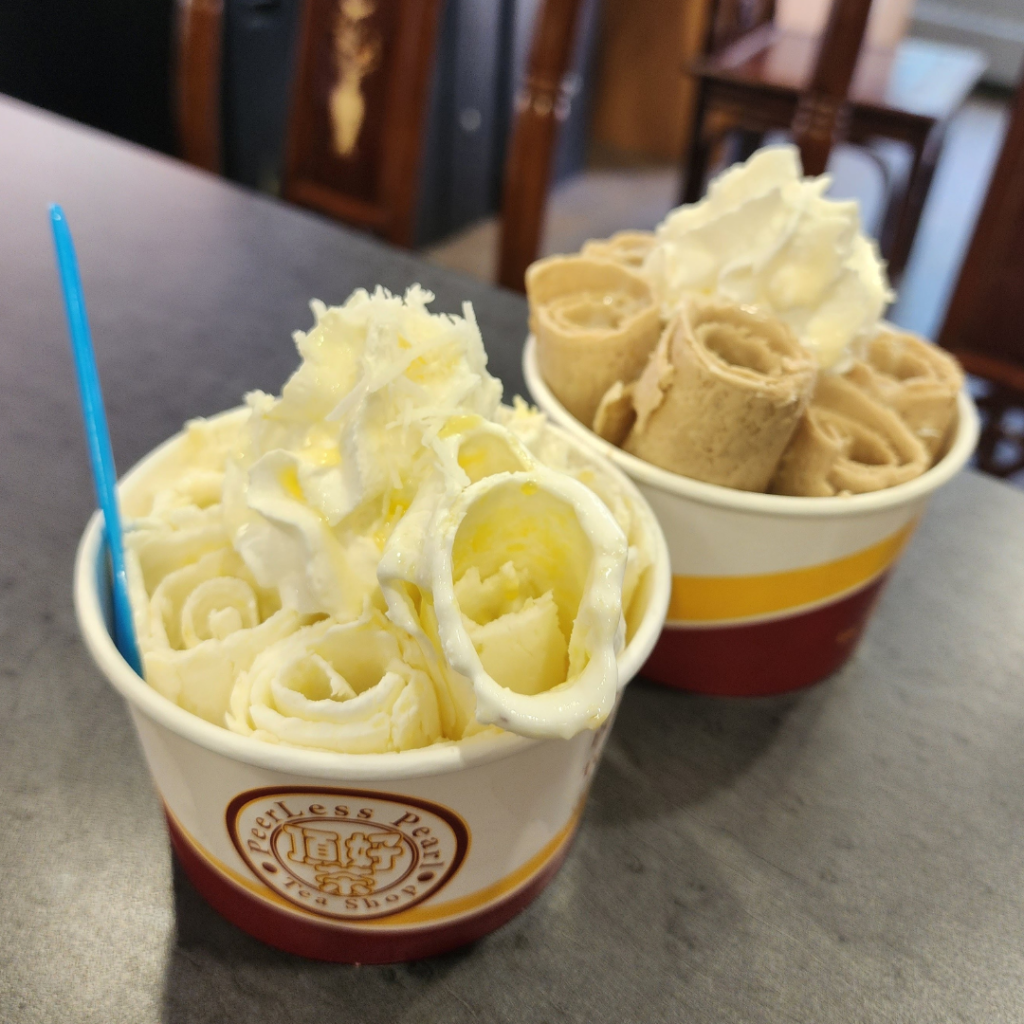 While we're up for ice cream any time of the year, it's always best in summer.
On an unseasonably hot spring day in May, we found a great little hidden gem in Chinatown called Peerless Pearl Thai Rolled Ice Cream.
Peerless Pearl
If you've never had rolled ice cream, it's fun to watch them make, as liquid cream and flavour is transformed into delicate frozen flowers of ice cream. With lots of options, everyone in your group will find something to suit their fancy. We chose the Miss Saigon (a Vietnamese coffee concoction) and the Miami Vice (coconut and pineapple). We also kicked it up a notch and added a shot of Bailey's Irish Cream to the Miss Saigon. Given the chance to do it all again, we'd fortify the Miami Vice with some Malibu Rum. Sonny and Crocket would approve!
Peerless Pearl Thai Rolled Ice Cream | 130 2nd Ave. S.W. | 403.233.7718 | peerless-pearl.business.site