Global Spirits of the Holiday Season
Tis the season for imbibing, fa-la-la-la-la la-la-la-la! Since we're all grounded, more or less, this holiday season, the next best way to indulge in a little cultural experience is to taste your way around the world. Food and drink has such a magical way of transporting you to someplace else, be it a classic digestif from Quebec that reminds you of home or a Japanese whiskey made with peated Scottish malt that celebrates the history of the region and represents light within the darkness.
By Brit Hart
Les Subversifs Isabelle Crème de Menthe
Les Subversifs, a craft distillery from Quebec, makes beautiful, handcrafted spirits using locally foraged ingredients and botanicals. Their Isabelle crème de menthe is made from distilling parsnips and infusing the spirit with peppermint. While the thought of sipping on Crème de Menthe may conjure up images of sticky green bottles stashed away in your great aunt's hutch, we assure you, this is unlike anything you've ever tasted before. Isabelle provides a refreshing dose of freshly steeped peppermint tea that cleanses the palate, perfect for finishing off a holiday meal.
Sorel-Tracy, Canada | Available at Bricks Wine Co. approx. $35
Rochester Mills 12 Days of Milk Stout
What was once home to the Western Knitting Mill, a manufacturer that provided textiles to soldiers during World War I, is now the location of Rochester Beer Co. an independent brewery that opened its doors in 1998. Each holiday season, the brewery releases its 12 Days of Milk Stout advent calendar, perfect
for sipping during the icy cold winter months. Among the selection is the breweries cult classic "milkshake stout," made with lactose to provide a creamy, rich textured beer.
Michigan, USA | Available at Collective Craft Beer Shop. approx. $80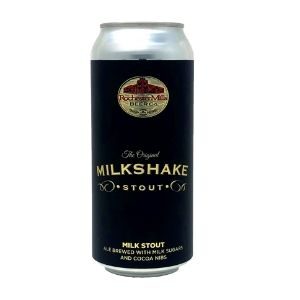 Milk & Honey Young Single Malt "The Last One"
Israel, the land of milk and honey, is home to… well, Milk & Honey, a craft distillery, producing award-winning spirits. Its a young single malt, "The Last One," is a small-batch offering of what is the last of its single malt series before releasing its classic single malt whisky. With only 4,000 bottles produced, this very special spirit has been aged in a mix of ex-red wine casks and ex-bourbon barrels, producing warm and soothing flavours of creamy vanilla and caramel notes with red apple, dark chocolate, cinnamon and sticky plum.
Tel Aviv, Israel | Available at Vine Styles. approx. $59.95
Bernard-Massard Cuvée de l'Écusson brut
There is no shortage of opportunities to pop bottles around the holiday season and it's even more joyous when you can find an affordable bottle of bubbly. Bernard Massard is a producer from Luxembourg – the tiny little country nestled among Belgium, France and Germany. Its Cuvee l'Écusson brut is a lovely sparkling white wine made in the traditional method, providing all the rich flavours of Champagne without the price tag.
Luxembourg | Available at Vinestone. approx $25
C'est Nous Gin Français
C'est Nous distillery in France is the coming together of a classically trained French sommelier and an English gin lover and the result is stunning. Made using French white wheat, the distillation of its signature gin is done in a handmade copper still and then infused with juniper, angelica, orange peel, coriander and local Normandy apples, a classic ingredient to the region, making this gin so very French indeed.
Normandy, France | Available at Vine Arts. approx. $51