An Eat-Local Extravaganza
YYC Food & Drink Experience 2020 returns Feb. 28 to March 15, 2020. For 17  days, more than 60 restaurants will feature multi-course prix fixe value-priced menus, along with optional Wines of British Columbia pairings. Watch for one-of-a-kind chef collaborations, chef exchanges, intimate winemaker's dinners, brunches and other delectable culinary events. Follow the website for updates.
Sweet Sips for a Sweet Cause
Calgary's sweetest festival is back for another year. Calgary Meals on Wheels brings you YYC Hot Chocolate Fest 2020, Feb. 1-29. Throughout the event, participating cafés,  restaurants, and chocolatiers will compete for the coveted titles of YYC's Best Hot Chocolate, Best Spirited Hot Chocolate, and the special Cup That Runneth Over Award. Sip and vote on your favourite hot chocolate to determine the blend that roasts them all. A portion from every cup sold supports Calgary Meals on Wheels, helping to ensure all Calgarians have access to healthy, nutritious meals when they need it the most.
Get Crackin'
Poached YYC is a new breakfast destination now opened in Silverado Shopping Centre. It is featuring upscale dishes such as a variety of eggs bennies, signature breakfast bowls as well as classic breakfast dishes. Sourcing local ingredients is important to the team at Poached ensuring quality ingredients in all their dishes on the menu. An extensive coffee program is being offered including several of your favourite espresso drinks. The coffee is made from sustainable organic coffee beans and roasted locally. Looking for more than coffee? Poached offers unique mimosas and Caesars along with healthy fruit shakes and bottle craft beers.
Peanut Butter Jelly Time
After selling a previous business, PB and J owners Aws Abdullatif and Carol White decided to act on an idea they'd been throwing around for a couple years. They wanted to open a unique breakfast spot that was not your traditional breakfast of eggs and bacon, but one that offered a healthier fast-food option. When a spot came available in Kensington, the partners acted quickly and set their plan in motion. PB and J offers a self-serve nut-butter station including peanut, almond and cashew to take home. Fifteen creative sandwiches are available at their sandwich bar with sweet options currently on the menu. Watch for savoury versions coming this year.
A Fresh Start
Midtown Kitchen & Bar in Kensington is getting a fresh new look and will be closed Jan. 1–12 while renovations happen. It's brought on executive chef Brian Diamond (Il Sogno, Blink) to offer fresh new ideas to the menu and their soon-to-be-implemented take-home meals in phase one of its renos. Watch for new collaborations, new concepts in the restaurant and exciting new promotions throughout the year.
Swirl, Sip and Savour
Winefest returns Feb. 21 and 22, 2020 for another year of all-inclusive sampling of wines from all over the world. Enjoy trying new wines and sampling some of your favourites. An array of hors d'oeuvres is available to enjoy as you make your way through the festival. Winefest is at Stampede Park BMO Centre, Hall D 20 Roundup Way S.E.

Leftover Bread Becomes Beer and benefits the Calgary Food Bank
The Hawthorn Dining Room & Bar has partnered with Last Best Brewing & Distilling to combat food waste and give back to the community. Hawthorn provides Last Best with leftover bread and the brewery turns the bread into beer dubbed ODB (Our Daily Bread). The beer is a blonde ale made with
unused, unserved bread. This beer is currently available for purchase at Hawthorn Dining Room with $1 from every pint sold going to the Calgary Food Bank. We were on hand when the first cheque (for $3,365!) from the collaboration was presented to the Calgary Food Bank. The newest batch of ODB (now available) features rye bread.
Crack an Okami Kasu
The worlds first sake-infused beer, Okami Kasu, was the brainchild of Calgary chef and restaurateur Darren MacLean. He wanted a beer to pair with his Japanese cuisine served  at his restaurant Shokunin Isakaya in Mission. Sake kasu is the leftover mash or grains of sake production sourced from Granville Island in Vancouver. All additional ingredients in the beer including hops, rice and barley are Canadian making this beer 100% Canadian. Local brewery Ol' Beautiful collaborated with Chef Darren and they started producing the beer in 2017. Find this very popular beer at Shokunin and Ol' Beautiful Brewery as well as in cans at several retailers in Calgary.
The Friday Club toasts a new Amaro
We can all relate to the joy of coming together with your buddies for a drink after a long week of work. In the spirit of the season this past Christmas, a group of Calgary entrepreneurs known as the Friday Club commissioned a new amaro spirit from the folks at Bridgeland Distillery. Tony Spoletini, Mike Palumbo (Spolumbo's), Frank Mafrica (Maf-Worx Concrete), Russ Kalinowski (Big Dog Lumber) and Joe Ferraro (Calbridge Homes) put their names on 100 bottles each as gifts for friends, family and customers. The remaining bottles, available at Bridgeland, are dubbed Spolumbo's Amaro. This herbal brandy liqueur is aromatic with a hint of sweet vanilla and star anise. The palate comprises bittersweet chocolate, lightly spiced, with a touch of sweet caramel. The finish is mainly orange, fennel and a long, lingering gentian brightness.
Happy Hour at Murrieta's
Head to Murrieta's for Happy Hour 3-6 p.m. Monday through Saturday for half- price lounge appetizers and flatbreads, as well as five-dollar wine, draught and highballs. There is also live music every Friday and Saturday Night starting at 10 p.m., so stay for dinner, drinks and dancing!
Classes at the Cellar
Join the team at The Cellar Wine Shop for a new year of exciting events, including: Thursday Jan. 23 – The Difference a Bank Makes; Friday Jan. 31 – Love the "Wood" You're With; Thursday Feb. 20 – Keep your Barolo close but your Brunello Closer. Tickets available on the website.
Fasta Pasta
Carbonara on a time crunch? Linguine for a nice lunch? E.A.T. is swirling them all! Located on the second floor of Eighth Avenue Place on Stephen Ave. fresh and custom pastas are available every weekday starting at 11 a.m. With rotating varieties available, you'll be able to enjoy your favourite pasta on a "fasta" timeline!
Royale's Sunday Supper
As the saying goes, a Sunday well spent brings a week of content! Spend your Sunday night with loved ones, without the cooking or clean up. Royale offers a weekly rotating Sunday Supper menu served family-style. Serving only the freshest ingredients, the Sunday Supper menu is announced every Saturday for the following Sunday. All reservations and walk-ins welcome!
Women for Men's Health Ball Gala
The third annual Big Ball Gala benefiting Women for Men's Health at the Calgary Prostate Cancer Centre takes place at Hotel Arts on Jan. 31, 2020. Tickets are now on sale for this evening of epic proportions with a giant night of libations, live auctions, luxurious cuisine and live music. Proceeds from the Big Ball will support thousands of Calgary men and their families dealing with mental health issues through the Women for Men's Health Initiative chaired by Dr. Shelley Spaner.
Hockey and Tacos – A match made in Canada
Takori, the Asian fusion taqueria by award-winning chef Duncan Ly, is offering a taco-licious special for Flames home games. Get three tacos and a pint of beer for just $15 at the Takori tucked in beside Foreign Concept Open Tuesday- Thursday 5-11 p.m. and Friday-Saturday 5 p.m. to 12 a.m. Taco options include slow-roasted bulgogi beef brisket, smoked pork belly and kimchi, Korean Fried Chicken (KFC), chili prawn, and spicy tuna poke. The second Takori location is in The Avenida Food Hall and Fresh Market.
Come Together
Cassis Bistro's private dining room is open and perfect for parties, off-site meetings or family gatherings. Offering a variety of options from its award- winning kitchen, Cassis specializes in French-inspired appetizers and family- style or private-menu meals featuring their signature dishes – all lovingly prepared by a talented team. Equipped with private bar and AV equipment, the private space seats 10 to 23 and is available daytime and evenings. Also check out The Cassis Bistro catering and take-away menu! Classic French dishes ready for you to enjoy at your table, wherever that table may be. Order on-line for pick-up and delivery at thecassisbistro.ca.

Eat, Drink and Be Local!
Free House Local Beer & Food Hall is a casual beer hall with a passion for fresh local food and awesome local beer. Having opened its doors in Kensington in Dec. 2019, you can find them in the old Molly Malone building. Free House features 24 rotating beer taps and a menu that focuses on North American cuisine — think a sophisticated twist on traditional Canadian comfort foods. All dishes are made in house from scratch, using the best local producers and farmers as much as possible.
All Hail the Doughnut
It's only appropriate that doughnuts dubbed Dapper are found at the fashion-forward Market Mall. Served hot (even at off-site catering events) Dapper Doughnuts are cake-style: moist and a little crispy and drizzled with proprietary toppings like birthday cake and "loco coco". These magical minis are made in front of you, so you can get a good drool going while you wait.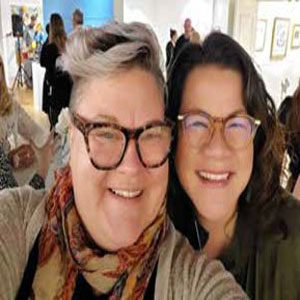 Passing the Torch: Nicole Gourmet becomes Gather Catering
After 11 years of service, celebrity chef Nicole Gomes, has transitioned her Nicole's Gourmet Catering business to Gather Catering under the leadership of culinary power-couple Camilla Sherret and Newell Orfei. An emotional Gomes made the announcement in November indicating she'd be off to Vancouver for a while to help care for her ailing mother. Gomes and her sister, Francine Gomes, also run Cluck N' Cleaver, a crispy fried rotisserie chicken take-out joint, priding itself on providing good food, fast. This business will soon be expanding in Calgary and across western Canada.
Smoke, Sear and Everything in-between
Every pit-master and amateur-but-adventurous griller will want a piece of this. Weber's SmokeFire Pellet Grill's design takes all the complicated, faulty pellet problems out of the equation and gives you a smoker as easy to use as any ordinary convection oven. Use these wood-fired pellets to achieve that true, authentic and enviable smoky flavour on any big brisket, or wood-fired pizza, without the 12-14 hour wait time you might have on a regular charcoal smoker. Enjoy a prime rib roast, beer-can chicken and pulled pork the right way.
Happy Birthday!
Some of our favourite food folks have recently celebrated milestones and we extend a most heartfelt congratulations to: Avenida Food Market,
Confluence Distilling and Cabin Brewing Company on one year in business, and our friends at Modern Steak, who celebrated the five-year milestone in November. What an accomplishment and a testament to Stephen Deere and his team's dedication to quality, innovation and a superb experience. Get out and support local this month! Have a celebration coming up? Let us know at camie@ savourcalgary.ca.